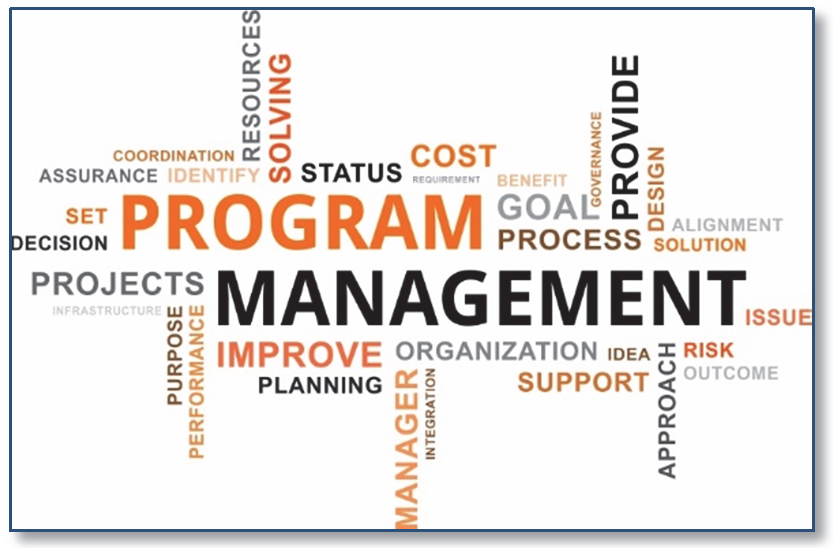 Program management is the process of managing several related projects, often with the intention of improving an organization's performance. With our ability, commitment and experience, we are determined to seeing our clients succeed.
When program management integrates seamlessly with business transformation, you can better tame the chaos of large programs and turn strategy into sustainable value.
We will serve you from the beginning to the end of your journey to turn strategies into results. Our global team of portfolio and program management professionals can address your company's complex program delivery in IT, transformation and capital infrastructure programs across matrixed environments and geographies.
Our approach blends portfolio and program services skills with industry insight to deliver solutions that work for both the enterprise as a whole and individual business functions.
What defines us ?
The Program Management Consulting Services team exists to deliver the outcomes that grow, optimize and protect our clients' businesses. We help clients reap benefit from investments and turn strategy into real, sustainable value. We help make clients' strategies, business cases, transformation and most complex endeavors a reality, bring about the desired outcomes and deliver on the benefit they promise.
Contact one of our Consulting professionals today to see how we can help you.
Contact Us